Primo Center, Chicago's largest and highest performing provider of services and shelter for homeless children and their families, becomes the first Chicago recipient and partner of Global Gift Registry. Created during the COVID-19 crisis, The Global Gift Registry, channels the resources of a diverse group of women to provide essential resources to expectant women and families in vulnerable communities. The Global Gift Registry uses an online platform to organize a giving drive that feels very much like a "virtual baby shower". The Primo campaign launched June 28 and has raised nearly $12,000 in item purchases, indicating that the Global Gift Registry campaign has raised a total of approximately $105,000 in essential gifts for organizations located in Chicago, Miami and New York City.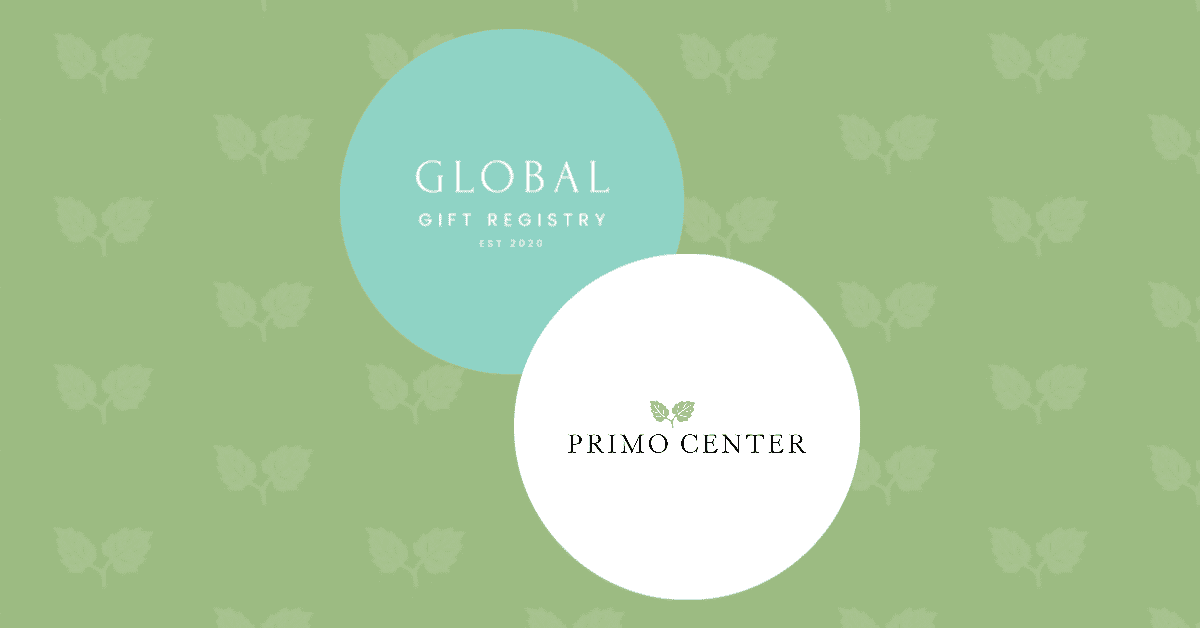 "We're incredibly grateful to be the first Chicago recipient and partner of the Global Gift Registry," said Christine Achre, CEO of Primo Center. "As this pandemic continues to evolve, the needs of our clients grow, and in order to continue serving Chicago families with the dignity they deserve, we need the support of our community. These donations will enable us to continue providing essential items for our residents, especially as we look to expand our reach to serve more families."
As a recipient, Primo Center in partnership with The Global Gift Registry launched a public online to secure essentials such as personal hygiene products, bedding, small appliances and cooking and cleaning supplies. The campaign will be active for four weeks and can be found here. To encourage broad participation, making it possible for every income level to participate, item price points range between $1.00 to $100+.
"I'm excited to 'shower' my hometown of Chicago with the love and support of the Global Gift Registry," said Jacqueline Nickelberry. "The Registry is organized as an 'online baby shower powered by an easy click-to-give' platform for donors to give essential products. It's important to me that every income level can participate so we intentionally list a range of price points to eliminate the barrier of entry that often exists in traditional philanthropy. I always hoped I would eventually bring resources back home to Chicago to impact the city that raised me. And to do so now in these challenging times makes it even more special."
Global Gift Registry was founded in 2020 by Jacqueline Nickelberry, lifestyle curator, attorney, career philanthropist and Chicago native. Through a community-led fundraising initiative the organization is helping women and families exponentially impacted by COVID-19. The Global Gift Registry has raised and distributed approximately $105,000 in in-kind and in-cash donations of essential items for families in vulnerable neighborhoods.
"In the US, 44% percent of young women face homelessness while being a parent or pregnant. Every mother and child deserves a chance to have the essentials that are needed to live," said Leah D. Wallace, Vice President, Workplace Development Diversity and Inclusion at Citi Retail Services. "I am very excited to partner with Global Gift Registry and Primo Center to provide essential items to those women and their families that are in need in our Chicagoland communities. Grassroots organizations such as Global Gift Registry are essential during these critical times of need during the COVID-19 pandemic."
Primo Center continues to take action to keep its residents safe from the COVID-19 pandemic. In addition to facing homelessness and poverty, many of Primo Center's families have pre-existing health conditions and limited access to health care, making them even more vulnerable to COVID-19. The pandemic increased Primo Center's cost exposure due to the added expenses of keeping all of the buildings and families safe from the spread. The Global Gift Registry will significantly support Primo Center families with many basic necessities across all of its site-based programs and those they serve in the community, as well as enhance its youth and adult programming.
ABOUT PRIMO CENTER
Primo Center is Chicago's largest and highest performing provider of services and shelter for homeless children and their families, providing nearly 300 beds of interim housing and integrated health services for Center residents. For more than 40 years, Primo Center has empowered homeless families to become productive, responsible and independent members of their communities. Primo Center's unique 360-degree approach to care called High Fidelity Wraparound has proven success in helping break the cycle of homelessness for children and families. To learn more about Primo Center, please visit primocenter.org.
ABOUT GLOBAL GIFT REGISTRY
Global Gift Registry was founded in 2020 by philanthropist, attorney and activist Jacqueline Nickelberry. A one chance encounter in downtown Miami with a homeless woman who was in her third trimester and sleeping on a cement bench birthed a community-led gifting movement. Frustrated by the lack of resources for expecting women, the Global Gift Registry was founded in the belief that all women and families should have access to the basic necessities to start life off right regardless of their circumstances.
For more information on this movement, please visit globalgiftregistry.org or on social media (Instagram, Facebook, LinkedIn) @globalgiftregistry.